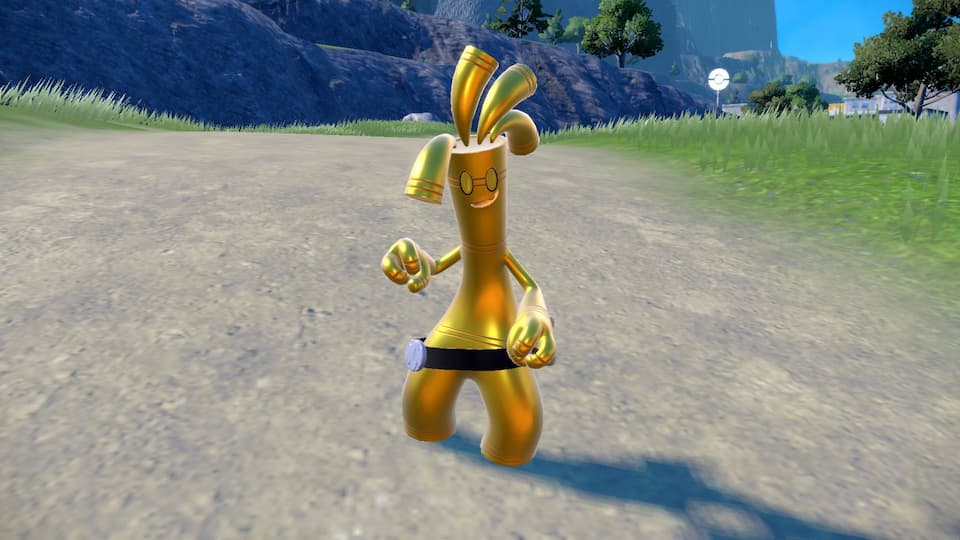 An Evolution Driven by the Sentiments of a Thousand Coins
Gimmighoul evolves into Gholdengo when it levels up after its Trainer has collected 999 Gimmighoul Coins. Apparently, this lively and cheerful Pokémon's body is made of a thousand coins. It is friendly to both people and Pokémon.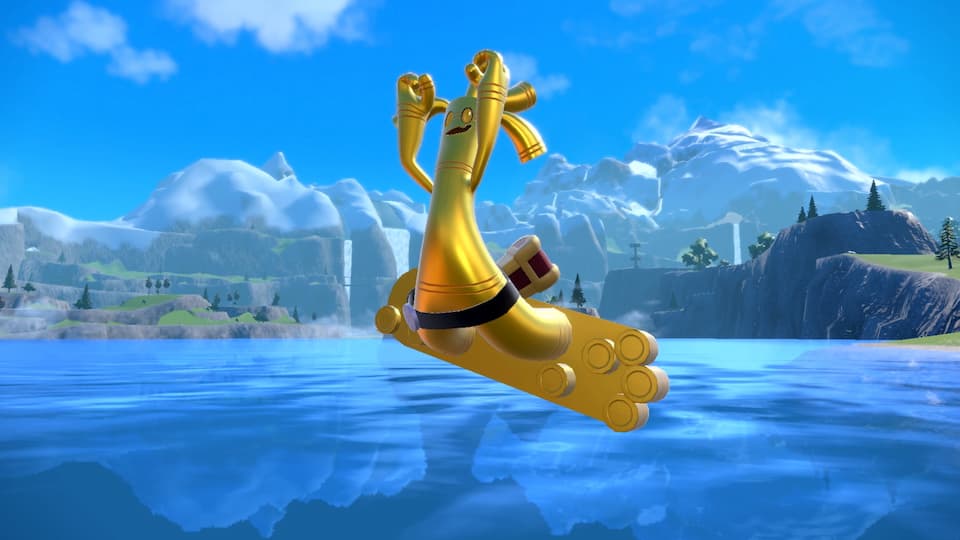 The Coins That Form Its Body Are Used for Both Offense and Defence
Gholdengo functions by controlling the coins that comprise its body, and it even uses them as weapons in battle. The coins are densely packed, making Gholdengo durable. It can absorb impacts and lessen the damage it takes by letting coins fly off from areas hit by enemies. Gholdengo can attack by firing coins from anywhere on its body.