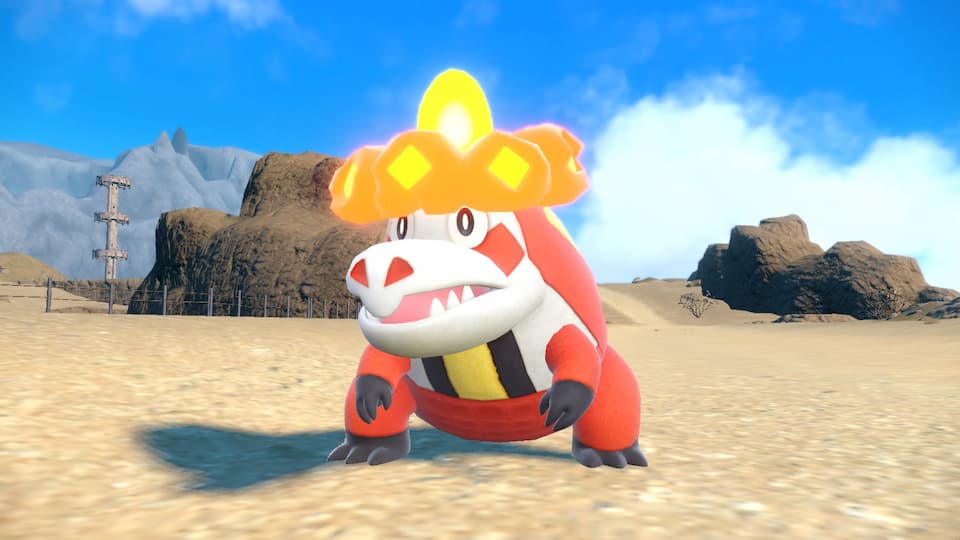 It Can Control the Egg-Shaped Fireball on Its Head
This Pokémon's fire energy and overflowing vitality have mixed together into an egg-shaped fireball that Crocalor can maintain atop its head. In battle, Crocalor can send out the egg-shaped fireball as part of a move.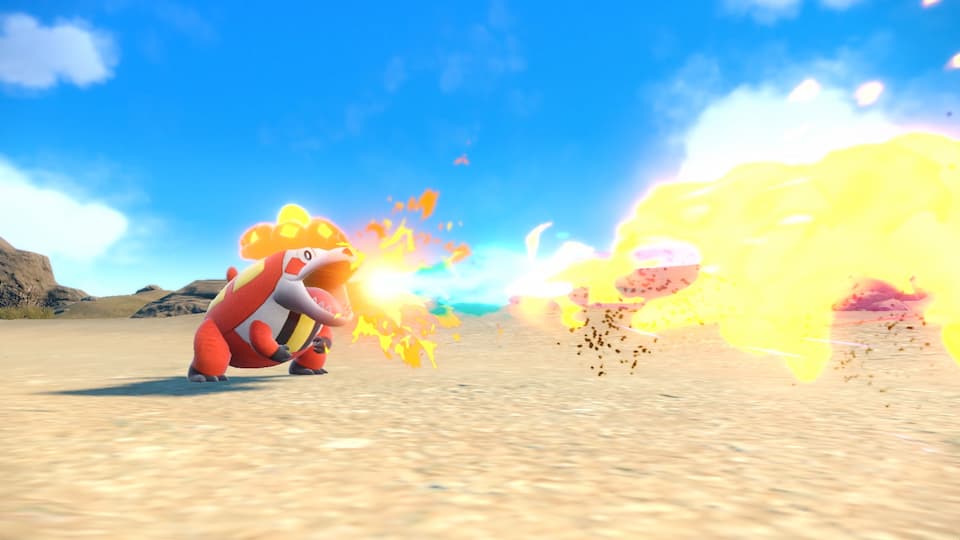 It Projects a Destructive Voice with Its Flames
The valve in this Pokémon's flame sac is closely related to its vocal cords, and Crocalor tends to let its voice out when it breathes fire. It cannot be said that this voice is beautiful. When Crocalor tries to breathe more-powerful fire, its voice becomes more destructive, which may cause some opponents to take damage.