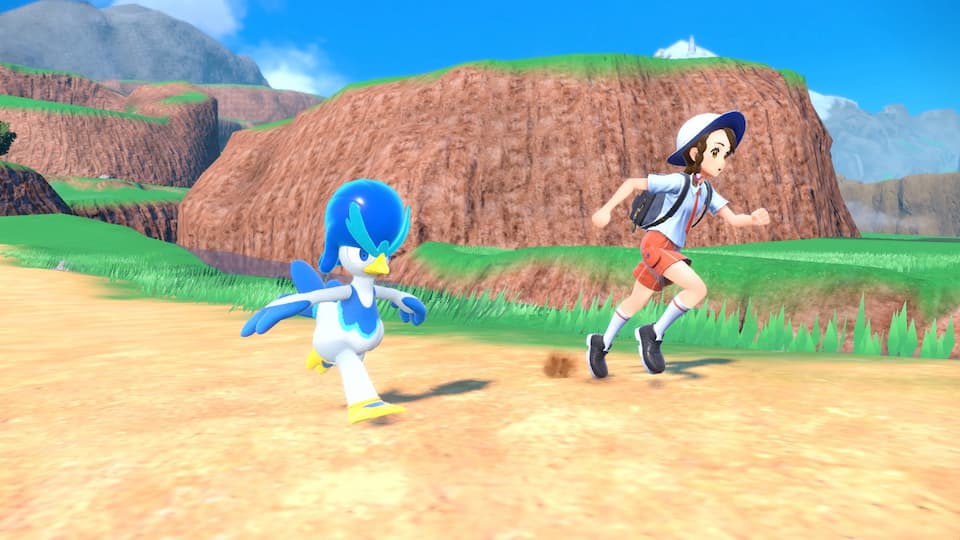 Quaxwell has a serious and stoic disposition, and it has a tendency to compete with others to see whose kicks are the most graceful. It makes sure to consistently practice the fundamentals of its training wherever and whenever it can, and it observes Pokémon and people from various regions to incorporate their movements into its own dance routines.​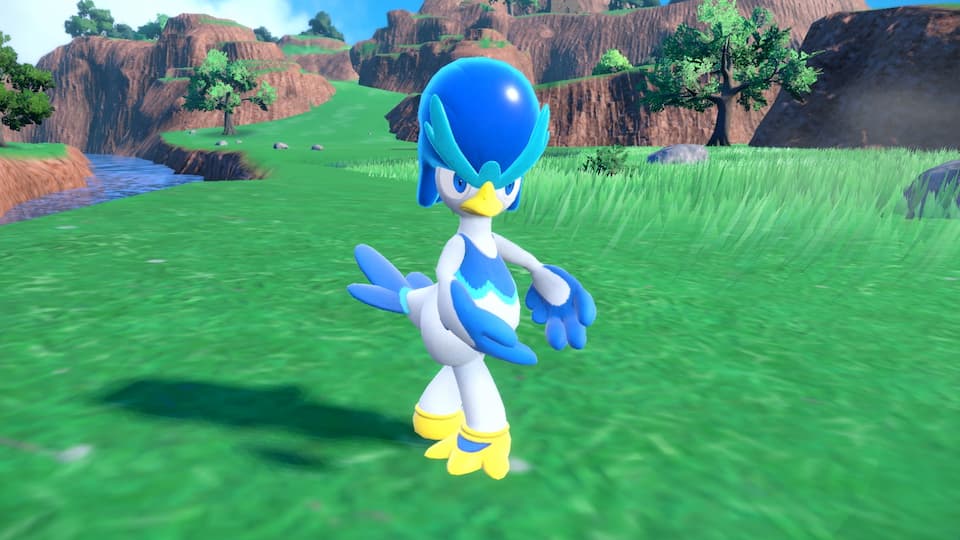 Messy Hair Makes for a Weakened Mind and Body
The hair on Quaxwell's head has impact-absorbing properties, so whenever an attack is incoming, Quaxwell holds a low posture and takes the blow with its head. It feels mentally and physically unwell if its hair gets messed up, so it uses gel to fix its hair immediately after getting attacked.