Arrange your looks and hairstyle to freely change your appearance
In Pokémon Scarlet and Pokémon Violet, you can now make changes to your character's eye shape, mouth shape, and more to look the way you want to look. You can, of course, change your hairstyle, hair color, and eyebrows at salons, too, so look your best when on your Treasure Hunt!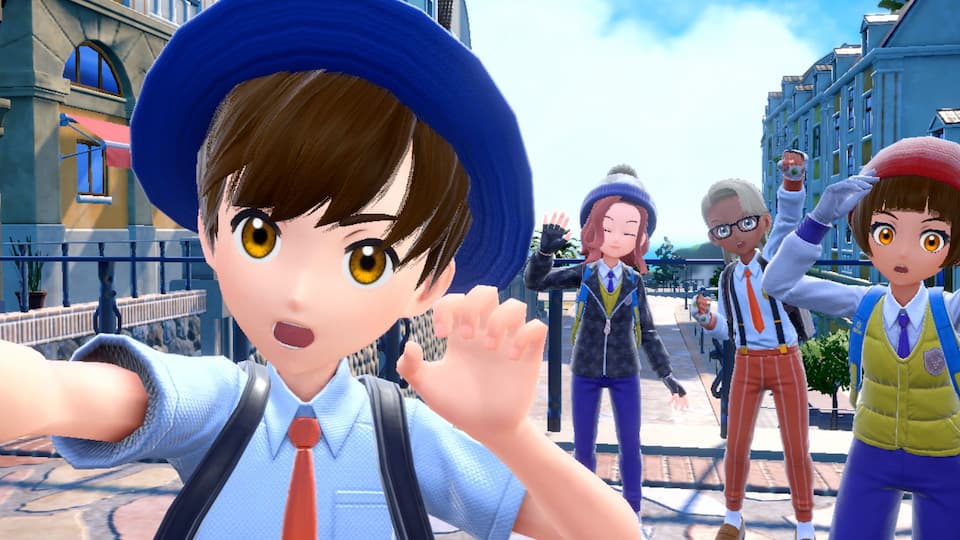 Use all sorts of items to make your uniform fit you
Ranging from short sleeves and shorts to warm blazers, the academy has four different kinds of uniforms in total. Additionally, you can collect a wide variety of accessories from boutiques. Wear your favorite items and try out different styles along the way on your adventure!