In Part 1: The Teal Mask, you'll put on a traditional jinbei outfit and take part in the festival that's held annually in the village. In Part 2: The Indigo Disk, you'll don the uniform of Blueberry Academy as an exchange student and get a taste of student life at a new school.​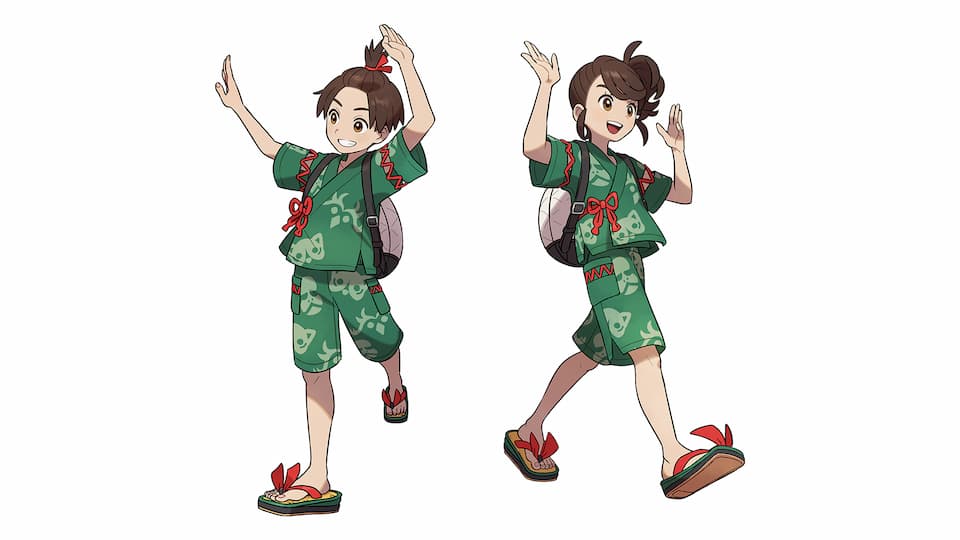 The Traditional Jinbei Outfit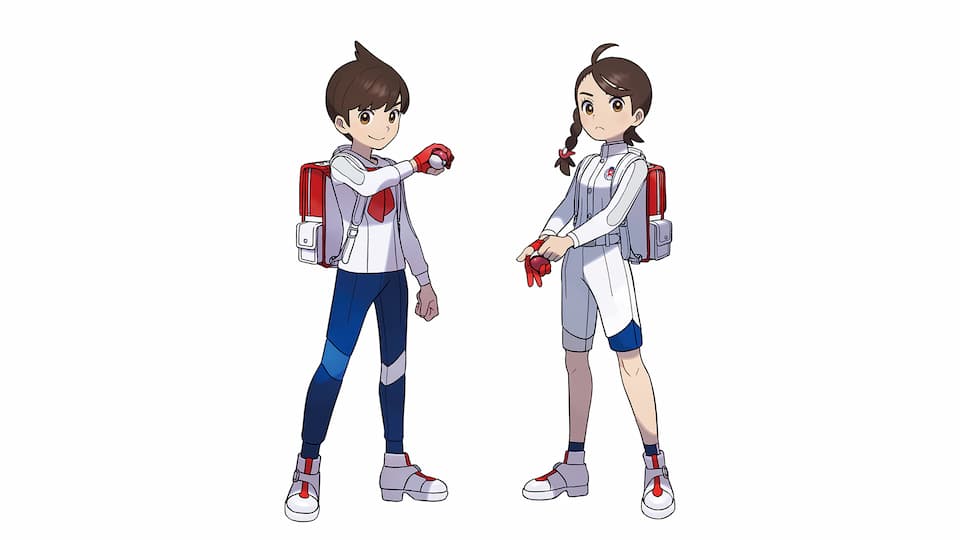 The Blueberry Academy Uniform
​The New Characters You'll Meet
As your adventures unfold, you will meet a variety of characters. Let's meet Kieran and Carmine, a brother and sister who appear in both Part 1: The Teal Mask and Part 2: The Indigo Disk. These two call Kitakami home, and they attend Blueberry Academy as students.
Carmine, the elder sister of the pair, is strong-willed and can be a little selfish, but she always looks out for her little brother—even if she isn't the best at showing it. Word is that she can be chilly toward people from other regions.
Her little brother, Kieran, has a quiet, gentle nature, and he often hides behind his big sister. It seems he's curious about you, though, when you arrive from the Paldea region.