In Part 1: The Teal Mask, you will be chosen as one of the students to take part in a school trip that is held each year in collaboration with another school. It will take you to the land of Kitakami. A great mountain towers over the land of Kitakami, and the people live at its base. It is a place of tranquil natural expanses, featuring rice paddies and apple orchards—a new and different experience compared to the Paldea region.
Your trip seems to coincide with a festival regularly held in the village in Kitakami during this season, so the village is bustling with various street vendors and stalls. You'll meet new friends and Pokémon as you unravel the mysteries behind the folktales that have been passed down in this land.​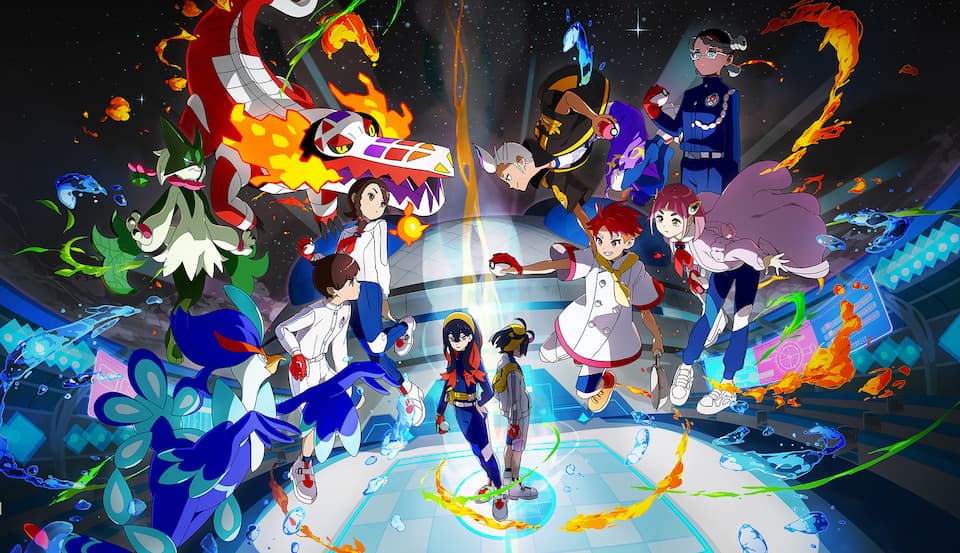 Studying Abroad at Blueberry Academy, Where Pokémon Battling Flourishes​
In Part 2: The Indigo Disk, you will travel to your academy's sister school, the Blueberry Academy, as an exchange student. Unlike your academy, with its long and storied history, Blueberry Academy is a school that was established in recent years, and its curriculum puts a particular emphasis on Pokémon battling. Most surprising of all is the fact that most of the school's building is located under the ocean.
You will take part in classes, interact with the local students, and experience school life in this unusual academy.​