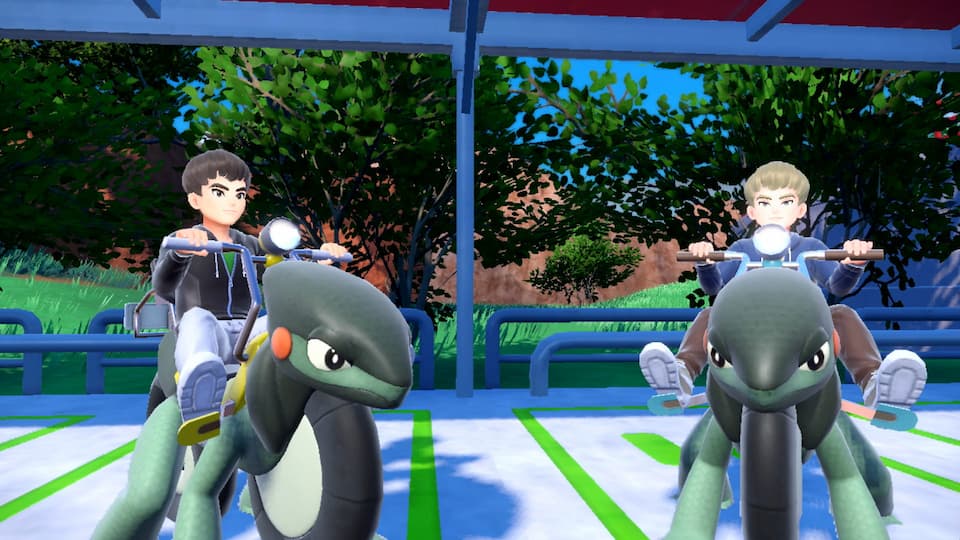 A Pokémon That Lives with Humans
This Pokémon has lived in many households in the Paldea region since ancient times. It has a mild disposition, and people riding Cyclizar are a very common sight. It appears Cyclizar don't mind being ridden because the warmth of a rider helps stave off the cold.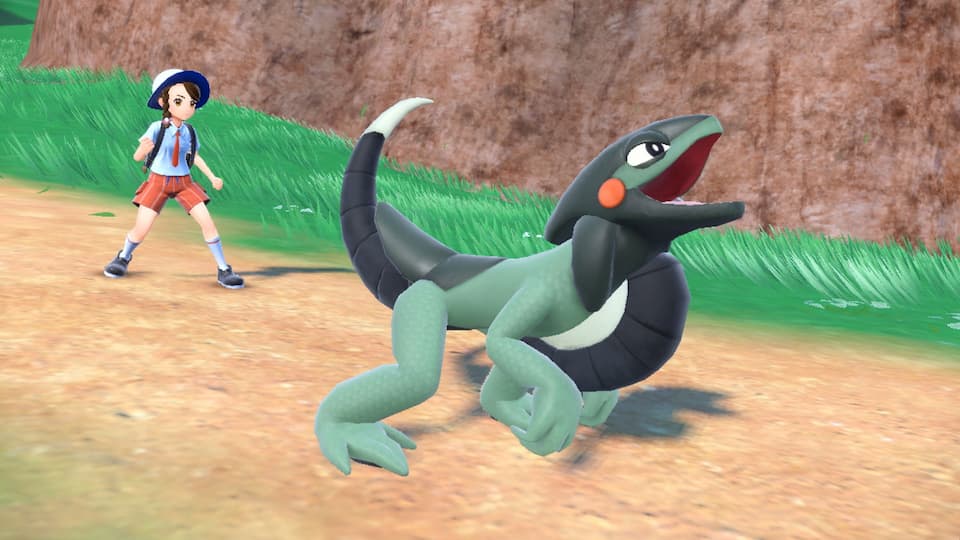 A Body Optimized for Running
Cyclizar can sprint at over 120 km/h while carrying a human. Its extremely hard head and thick, lithe tail are not only useful for maintaining balance and absorbing shocks while sprinting—they also provide effective ways to attack during battles.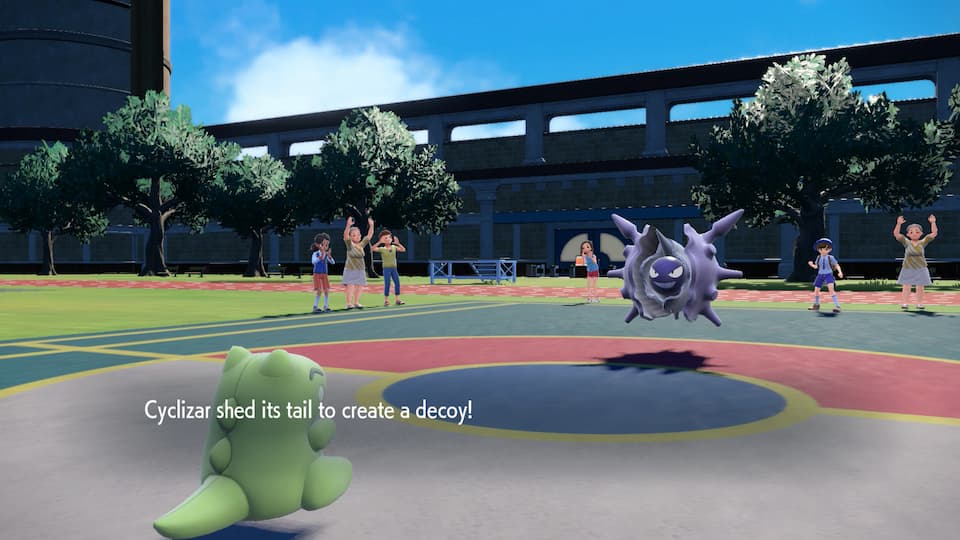 The user creates a substitute for itself using its own HP before switching places with a party Pokémon in waiting.