In this Tera Raid Battle event, you will be able to challenge Walking Wake in Pokémon Scarlet and Iron Leaves in Pokémon Violet.​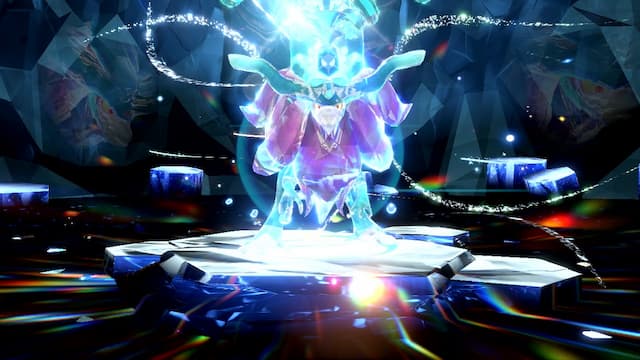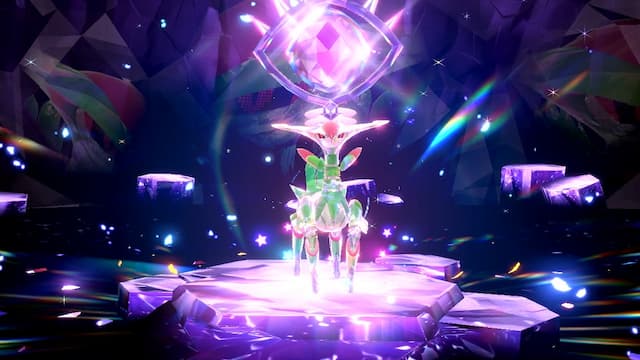 Walking Wake will have Water as its Tera Type and Iron Leaves will have Psychic as its Tera Type in this event. This is your chance to challenge mysterious Pokémon you couldn't meet before!​
Event Period
Monday, February 27, 2023, at 7:00 a.m. to Sunday, March 12, 2023, at 4:59 p.m. PST
Notes: Only one Walking Wake and one Iron Leaves can be caught per save file from this event.
After catching Walking Wake or Iron Leaves, you will still be able to participate in the Tera Raid Battle event during the event period to get other rewards.​
Walking Wake and Iron Leaves will appear again in future events.​
You can battle version-exclusive Pokémon by using the internet or local connectivity to join another Trainer's Tera Raid Battle.​
A paid Nintendo Switch Online membership (sold separately) is required to participate in Tera Raid Battles with other Trainers online.​
To encounter Pokémon featured in Tera Raid Battle events, you need to have downloaded the latest software update and Poké Portal News. You do not need a paid Nintendo Switch Online membership to receive the latest Poké Portal News.​
Poké Portal News will automatically download if your Nintendo Switch system is connected to the internet. You can also download the latest Poké Portal news by selecting Poké Portal from the X menu, then Mystery Gift, then Check Poké Portal News.