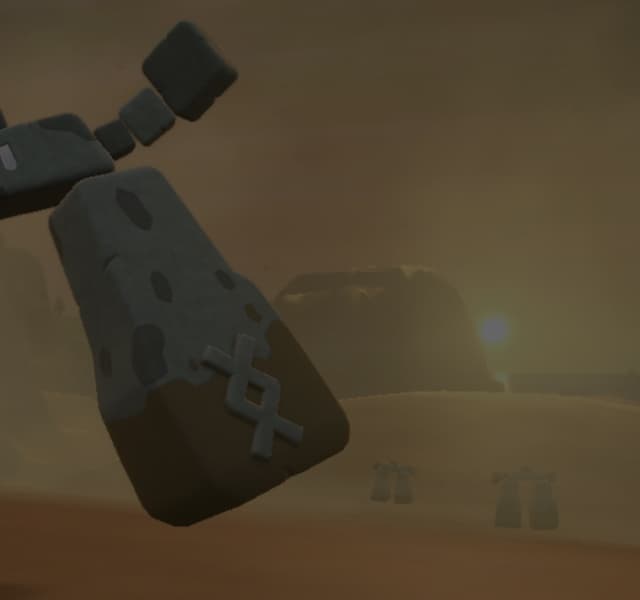 Scenes of various Pokemon from Pokémon Scarlet & Pokémon Violet.
The World of Pokémon Has Evolved
Pokémon Scarlet and Pokémon Violet offer an open-world experience that only the Pokémon series can deliver—one welcoming even to newcomers to the series.
You can experience a new style of adventure, with a world that you're free to explore at your leisure and not in an order dictated by the story. You will, of course, journey to hone your skills as a Pokémon Trainer, but many more discoveries and stories await you. Meet a variety of people and Pokémon, and adventure in the world of Pokémon the way you want to.


Pokémon Shine and Glimmer Like Gems Thanks to the Terastal Phenomenon
This phenomenon is found only in the Paldea region and makes Pokémon shine and glimmer like gems. When a Pokémon Terastallizes, a Tera Jewel appears above the Pokémon's head like a crown, and the Pokémon's body glistens like a cut gemstone.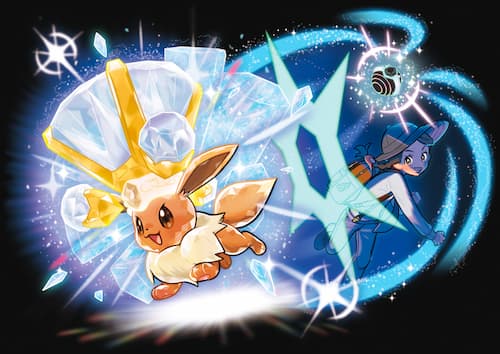 It's said that the Terastal energy that seeps from the ground of the Paldea region is involved in the phenomenon.
Many details remain unclear, but Professor Sada and Professor Turo are researching this mystery.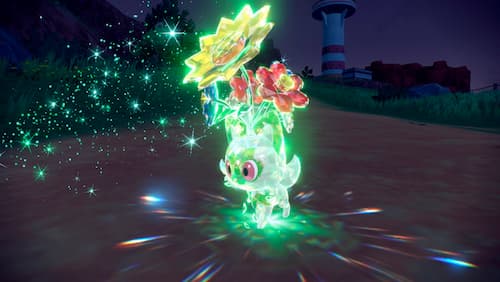 The Tera Jewel and the luster on the Pokémon's body differ depending on the type.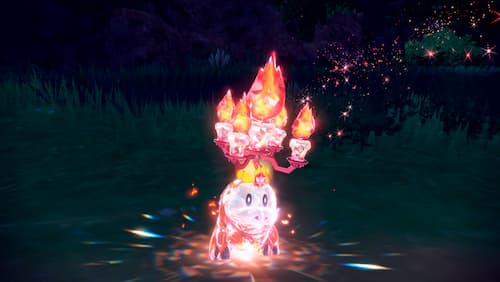 All Pokémon that call the Paldea region home can Terastallize.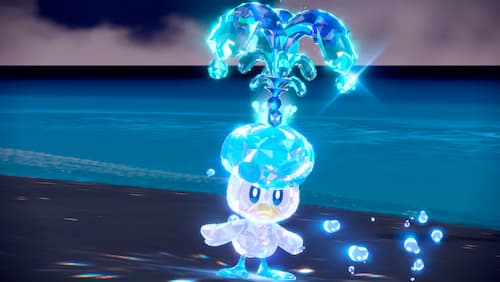 You can Terastallize a Pokémon once per battle, and the transformation will last until the battle ends.


A Deeper Experience with Multiplayer Gameplay
Along with series staples, such as trading and battling Pokémon, you will be able to explore the various locations of the region in these games with other players. You can discover new Pokémon and explore unfamiliar areas with your friends and family, opening the door to an adventure more precious and fun than ever!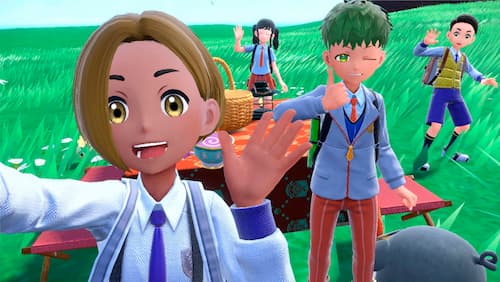 Enjoy co-op play with the Union Circle!
Your adventure is bound to be more enjoyable by playing with friends, cooperating to beat Tera Pokémon in Tera Raid Battles, and sometimes even testing your skills against each other.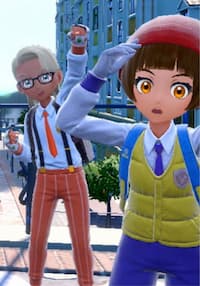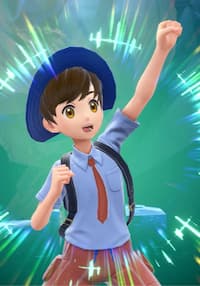 Additionally, with the new Union Circle feature added to the Poké Portal, you and up to three friends can adventure together in the same space, cheering each other on as you battle wild Pokémon or showing each other the Pokémon that walk along with you.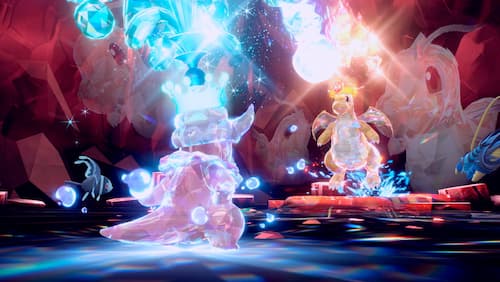 Coordinate with your friends and grasp victory!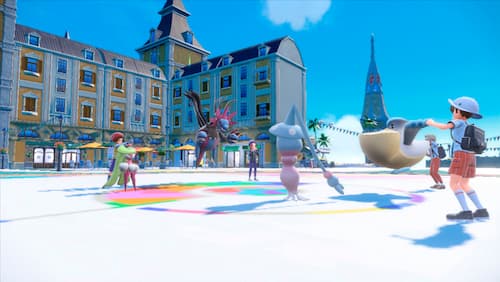 Take your favorite Pokémon for a stroll!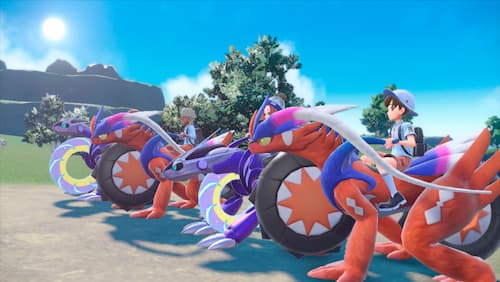 Adventure by barreling through the open fields of the Paldea region with up to three friends!


Fight alongside friends within the time limit in Tera Raid Battles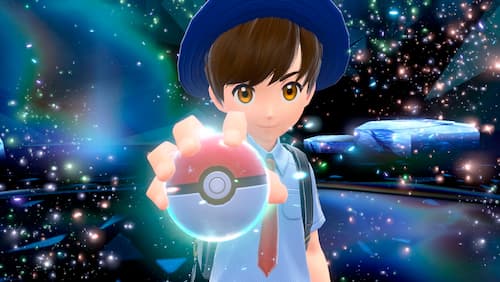 Tera Raid Battles are a completely new battle format where you will team up with three other Trainers in order to take on a Terastallized wild Pokémon within a time limit. In Tera Raid Battles, you can attack without waiting for other Trainers' turns, so it's important that you cooperate with your fellow Trainers at a quick pace.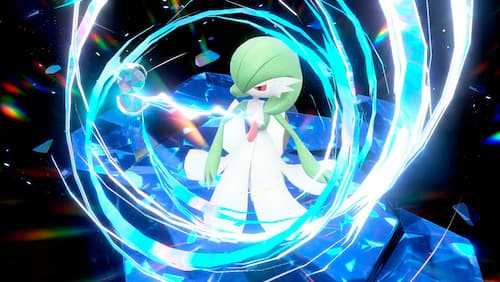 Managing to defeat the Tera Pokémon within the time limit will undo the Pokémon's transformation, giving you the chance to try to catch it by throwing Poké Balls. Victories can reward you with many useful items too!


Tell Your Pokémon to Go Adventure!
You can have one Pokémon out and walking with you in the Paldea region's great outdoors. When you have a Pokémon exploring with you in the field, you can use the "Let's Go!" feature to send that Pokémon off in the direction you indicate. The Pokémon you send out then independently picks up items in the area and even has Auto Battles with nearby Pokémon.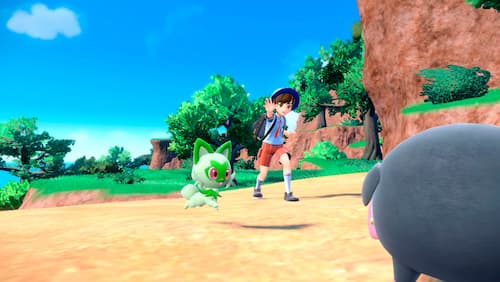 Your Pokémon can be sent into an Auto Battle against any wild Pokémon you see on the field, and it can even find Pokémon to engage in Auto Battles on its own.
Active gallery item: 1 of 3.
Gallery navigation
When your Pokémon is out and engaging in Auto Battles, you can do what you want—stay by its side to watch over it, or try looking for items nearby. By defeating wild Pokémon in Auto Battles, your Pokémon can earn items and Exp. Points!